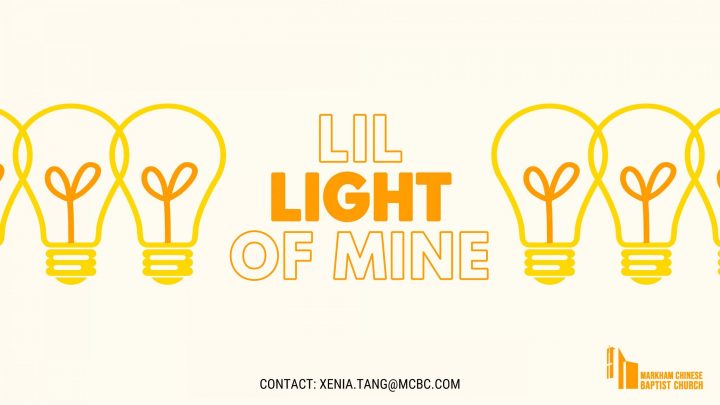 Join us on Zoom the

1st and 3rd Saturday of each month from 9:00 am to 9:45 am!
If you have children ages 0 – SK, this is for you!
We'd like to invite both parents AND children to join us on Zoom for some fellowship, prayer, and activities!

Please email xenia.tang@mcbc.com if interested.
For more information, please contact: