Markham
Chinese Baptist Church
Join us online for worship every
Sunday at 9:30 am
* With the province-wide shutdown beginning on April 3, 2021, the church office and all church facilities will be temporarily closed until further notice.
Cantonese
&nbsp 8:00 am &nbsp|&nbsp 11:15 am
English
&nbsp&nbsp&nbsp&nbsp&nbsp&nbsp&nbsp 9:30 am
Mandarin
&nbsp&nbsp&nbsp9:30 am
Youth
&nbsp&nbsp&nbsp&nbsp&nbsp&nbsp&nbsp&nbsp&nbsp&nbsp 9:30 am
"Multiplying Disciple Makers for the Gospel"
We'd love to get to know you!
Here at MCBC, we have groups for all ages to grow in and alongside a community of faith. Feel free to join one of our programs, small groups, or fellowships!
Prayer is a way for us to connect with God about our hopes, joys, worries, and fears. Let us know how we can pray for you and join in our community of prayer!
*See prayer wall for prayer request details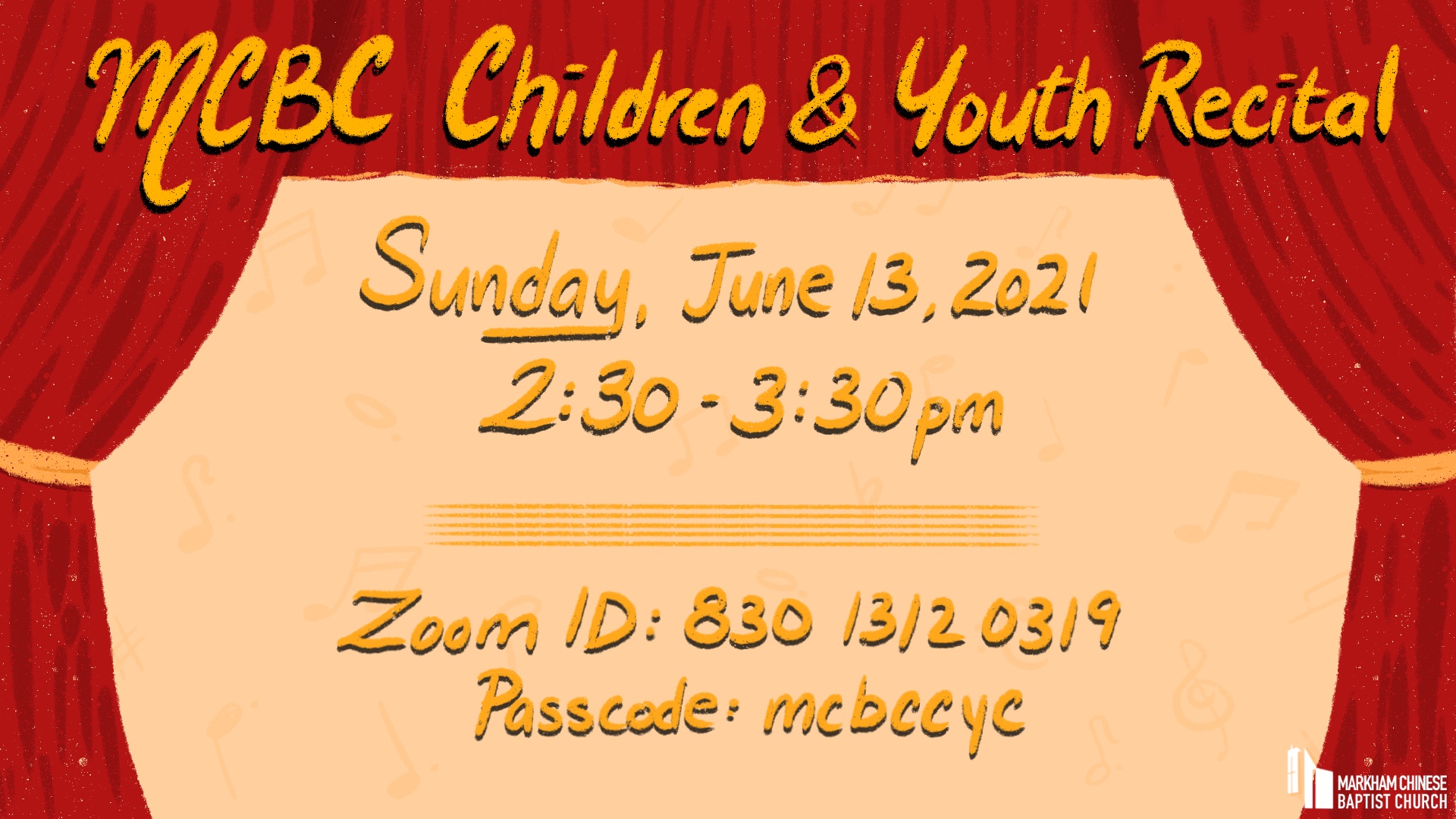 MCBC Children and Youth Choir and Handchime Ensemble will present
Sign up for our e-bulletin to receive the latest updates on news and events at MCBC!